Posted on 6 December 2021 | No responses
The talking vocals and atmospheric instrumentation create psychic sound scape not easily found elsewhere.
1. escargot bianco

2. Lapis lazuli

3. Incomplete Polka

4. Duga Duga

Posted on 5 December 2021 | No responses
A classical & folk rock band with crystal female vocal/chorus, violin, cello, pf, a.&e.g, bass and drums.
1. MOON WIND

2. ENTER MARGE

3. QUILA RILLION

4. ENDLESS GREEN

5. THE GARDEN OF WATER

6. LOVERS IN THE DREAM

7. MADRIGAL

8. DREAM VISION

9. RALPH

10. THE GARDEN

11. LIBRA CIRCUIT

12. REFRAIN

13. TIME OF A DUSK COLOR

14. FLIGHT

Posted on 4 December 2021 | No responses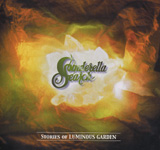 Stories Of LUMINOUS GARDEN
CINDERELLA SEARCH
CINDERELLA SEARCH produced and released their second CD Stories Of Luminous Garden on Fuefuki Records in 2001. All songs have good melodies and are refined than 1st. This album has various essence of rock and pop music and appeals not only to symphonic rock fans. Their live performances on SOLG tour in Tokyo and Osaka ware praised highly by audience.
1. LED NOA DEPARTURE (a)Scene Of The Shelter (b)March

2. TWO DRIFTERS

3. KNIGHTS OF DESERT

4. LIFE'S LIKE A ROULETTE GAME

5. SNOWFALL

6. WHEN THE WIND BLOWS ON LAVENDER HILL… (a)The rem

7. MON AMI PIERROT

8. SNOWFALL(REPRISE)

9. SILENT FAIRY DANCE

10. 88

Posted on 3 December 2021 | No responses
The work has taken the performance of the band form out to the front compared with the previous work "Everyman" which was the sound track.
1. American Carousel

2. Cat Boulevard

3. Space Waltz

4. Risto

5. Changing Waters

Posted on 2 December 2021 | No responses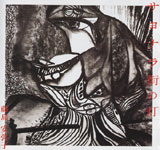 SAYONARA City Lights
Fujishima Ayako
Ayako's world of music is influenced by Japanese pops, rock, and folk music from the '70s, and is very catchy and nostalgic.
1. autumn

2. Tsuki No Uta

3. Kikyo

4. Akashi

Posted on 1 December 2021 | No responses
1. Nana (Up)

2. JB

3. 5 Beats

4. 9 Beats

5. Hayai Kyoku

Posted on 7 November 2021 | No responses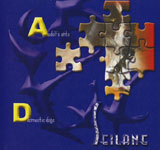 adolf's ants ・ domestic dogs
SEILANE
1. adolf's ants

2. domestic dogs

Posted on 6 November 2021 | No responses
1. Cry for calling you

2. The mask I wear

3. Trust you are there

4. Below the wing

5. Will find our day

6. Colors of the wild

Posted on 5 November 2021 | No responses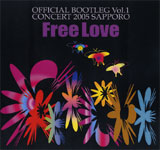 OFFICIAL BOOTLEG Vol.1 CONCERT 2005 SAPPORO
FREE LOVE
1. LONG WAY TO KASHMIR

2. SPIRAL

3. MAZE OF PSYCHO

4. SHANGRI-LA

Posted on 4 November 2021 | No responses
HomePage:http://www.morganagren.com/
1. Race With the Light

2. Wild Swan

3. Firedance

4. Final Eyes

5. Spanish Lovers

6. Little Aliens

7. Ship of the Earth

8. Rondo of Emerald

9. Space Rodeo

Music Term

Categories

Recent Posts

Archives

Recent Comments(Reviews)