Posted on 23 May 2017 | No responses
Thank you very much for using our services.
Musicterm website will be unavailable because of system maintenance.
The schedule is as follows.
Date and time : From June 12(Mon.) 2:00 am to 7:00 am (JST)
During that time, all service will be unavailable.
We are very sorry for the inconvenience.
MusicTerm
Posted on 7 May 2017 | No responses
Chisa Mia's debut album, which is a non-voice performer with Raphy guitarist. Released in 2006.
1. Lotus Garden Part1

2. Red Flower / White Flower

3. Lotus Garden Part2

4. Sic Transit Gloria Mundi

5. Midnight Fantasia

6. The Grey Of The Dawn

7. Akashic Records [Album Version]

8. Akashic Records [Bonus Track]

Posted on 6 May 2017 | No responses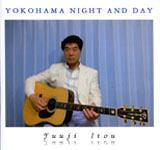 YOKOHMA NIGHT AND DAY
YUUJI ITOU
It is the first album of guitarist Yuuji Itou.
1. YOKOHAMA NIGHT AND DAY

2. hoshihurubeisaido

3. RESORT LAND

4. PRIVATE BEACH

5. sannsettokaigannsenn

6. boukyou

7. namidanohappiwedexingu

8. akikaramoshiawase

9. burusukainikannpai

10. natsukashinodorimu

Posted on 5 May 2017 | No responses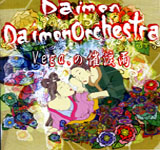 Vega.nosairuiu
Daimon&DaimonOrchestra
PrgressivePopMusic!!! We give the towel to five people first-served basis
1. Yumenonakade

2. Hiyoteityouwasengen

3. Clannad

4. Atonomaturi

5. Vega.1

6. Hidamarinoame

7. Chipper

8. Ribido

9. Vega.2

10. Kodokunachibusa

11. Mermaid

12. Vega.3

Posted on 4 May 2017 | No responses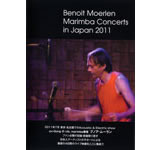 Benoit Moerlen Marimba Concerts in Japan 2011
Benoit Moerlen
Acoustic Tokyo Show at Sesion Suginami, 1-July-2011 with Shiniti Ueno & PHONIX Reflexion Electric Tokyo Show at Ekoda Buddy, 3-July-2011 with Sprocket Electric Nagoya Show at Tokuzo, 5-July-2011 with Sprocket Acoustic Nagoya Show at Nagoya College of Music, 10-July-2011 with Sekar Sakura
1. Tikami solo

2. Wasabi time

3. Camel ride

4. In the black forest

5. Wasabi time

6. Mezzanine

7. Akimbo

8. Crosscurrent

9. Rocking Roller

10. Say no more

11. It came out of the blue

12. Tikami

13. Akimbo

Posted on 3 May 2017 | No responses
Here is a brand-new CD "in the box" that is composed,programmed,performed,mixed and mastered by nobmon. "in the box" is unique and eccentric. Please enjoy the world of nobmon.
1. natsu "summer"

2. in the box

3. mousou picnic "picnic panic"

4. shimeji finger "mushroom fingers"

5. a puzzled night

6. AJISAYI

7. SHIBUYA

8. she prays softly in the night

9. niji no mukou "behind the rainbow"

10. NY no tsuki "the moon of NY"

11. hesogoma dance "dance of belly-button lint"

12. I am HANIWA

13. TEKUTEKU

14. when the blue star ripples out

15. yakouro "night route"

16. bamboo breath

17. kirin no akubi "yawn of the giraffe"

18. koke no mori no naka "in the mossy forest"

19. THIS

Posted on 2 May 2017 | No responses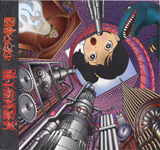 War of Paranoiac Science
yotarou teikou
Our music is composed by female vocal melody. In addition, the dramatic and theatrical unique sound is an expression of the lyrics colored by philosophical speculation.
1. Siberian Serenade

2. The King of Dinosaur

3. Nubatama : Primordial darkness

4. The Golden Dawn

5. Le Sabbat Noir

6. My Clock : Beyond time and space

7. The Midnight Meat Train

Posted on 1 May 2017 | No responses
On top of the canvas of the keyboard shine like crystal, such as sound world of six strings of phantasmagoric kaleidoscope paints
1. Bonito

2. Nut Kicking Squirrel

3. Tanzanite Ring

4. Interlude#1(PinkTourmaline)

5. Snowy Night

6. Chocolate Sundae

7. Requiem K.626 Lacrimosa

8. Interlude#2(Gene)

9. Suna no Kaidan

10. Karamiyuku Turu

11. Pole To Win!

12. Interlude#3(Fairy In The Dark)

13. Artemis

Posted on 7 April 2017 | No responses
The music of "HARVESTER OF TEARS" is romantic, mysterious and sensual. They fused Acoustic and Electric into one and created a new style of the music. This is new healing music and is new rock music by fresh ideas. But they say "It's not important whether our music belongs to a genre. We want the people who listened our music to have a different image for each"
1. Crimson Land

2. Girl With Turquoise Eyes

3. A Little Adventure On The Train To White Castle

4. Jaune Brilliant

5. Emerald Waters

6. Midnight Blue Moon

Posted on 6 April 2017 | No responses
ACCEPT is a Japanese Progressive Unit (not a German Heavy metal). Basically all instruments are played by one person. But it sounds like a band-playing. This album, "TAIJI -confrontation-"(2012) is a total concept album that consists of 14 tracks in about 60 minutes.
1. BEGINNING

2. VOICELESS CRY

3. CURIOUS ANGER(RIME UMBERS)

4. YELLOW STORM

5. A SIGN

6. SHADOW

7. THREE

8. REQUIEM 2011

9. RAIKAI part-1

10. RAIKAI part-2

11. DEEP IN THE FLOW

12. BLESSING OF THE LESSER GODS

13. a-mi-da

14. PROMISE

Music Term

Categories

Recent Posts

Archives

Recent Comments(Reviews)