Posted on 8 January 2018 | No responses
The guitar duet who has surprised all audience that hear them. Adachi Kyodai by whom the name is known also as a main member of Ausia was the expert of acoustic music, but they has not published studio recording until now. The debut work which they released at last, is so beautiful and forcible that we wants to repeat all along..
1. Back Track

2. Mother Goose

3. Push Me Into Tornado

4. I Talk To The Wind

5. All Shades Of Blues

6. Cheap Day Return

7. Erewhon

8. Unknown Troops

9. Spring Sillky Shower Landscape

10. Lemming

11. When That I Was A Little Tiny Boy

12. Guilt

Posted on 7 January 2018 | No responses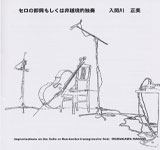 Improvisations on the Cello or Non-border-transgressive Solo
IRUMAGAWA MASAMI
As you have already realized, a recorded live performance was separated into 16 sections, and those are rearranged with some intention in this album. While the order of them mostly follows the actual recorded time, this album is not a record of the performance. We see an example of western compositions.
1. Threshold 1

2. Threshold 2

3. Threshold 3

4. Threshold 4

5. Threshold 5

6. Threshold 6

7. Threshold 7

8. Threshold 8

9. Threshold 9

10. Threshold 10

11. Threshold 11

12. Threshold 12

13. Threshold 13

14. Threshold 14

15. Threshold 15

16. Threshold 16

Posted on 6 January 2018 | No responses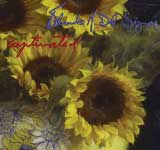 Captivated
Eduardo M del Signore
The base of Eduardo addressed himself gracefully to you through the debut album of this modern world music. The guest vocals are Dionne Warwick and Jon Anderson who is a member of "YES", and so on.
1. One Life Time

2. Serafin

3. Cocos Azules

4. Si Por Amor

5. Boabdil

6. Captivated

7. Song of Ossanha

8. Sight

9. Hope

Posted on 5 January 2018 | No responses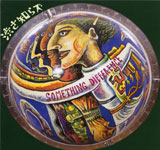 SOMETHING DIFFERENCE
Shibusashirazu
This is the 3rd work of a huge music group which is rumored at the national underground. Do they disturb the social stability?? It recorded their good performance of five music in all. There are the leading edge and the maximum base of Japanese public music here.
1. KUZIRA

2. KANTOUSUNAKAZIGOKU

3. KON

4. HONDAKOUMUTENSIZAIOKIBA ASAHACHIZI

5. KOUTEI

Posted on 4 January 2018 | No responses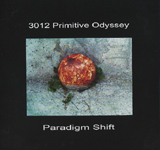 3012 Primitive Odyssey
Paradigm Shift
The 3rd album which released limited 300 sheets was reprinted at last. A jacket is corrected, and what's more, two musics are added as the bonus tracks. Please listen to the origin of sound making of Paradigm Shift.
1. Intention

2. Nemesis

3. Summer Days

4. Etude #01 'Water Lilly'

5. SchizoPhrenic

6. Selvas

7. Taoywan In Spring

8. Winter Bride

9. Awake Of Trinil

10. Composition #01

11. Phobia

12. Beginning

13. Computer Ages In Love

14. Centuries In The Dust

Posted on 3 January 2018 | No responses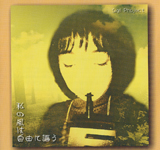 Watashi No Kaze Wa Ziyu Ni Utau
Sigil Project
This is the first album of Sigil Project completed by throughout a period of two years. Although it is nostalgic somewhere, it's not the principle to reminisce. It's fresh, but not defiant. While being influenced with various music, nobody is followed.
1. Sound of Mind 1

2. Zinsei No Uta

3. Tonbi

4. Syarin No Ue De

5. Tukiyo No Monogatari

6. Emerald Forest

7. Sound of Mind 2

8. Sumomo No Ki

9. JousyouKiryu

10. SakuraIro No Kaze Ga Huku

Posted on 2 January 2018 | No responses
This is the greatest jazz rock album at '90s. Kazuto Shimizu(key) led these musicians.
1. Blivits

2. Walts #4

3. Gymnesia

4. Shuyojo

5. Epistrophy/Variation

6. Habanerege

7. Johnson Blues

8. Konzert op 24

9. Bugmeat

10. Minerals-Tasmania

Posted on 20 December 2017 | No responses
Konstantin Jambazov [Talking to myself] was released.
Konstantin Jambazov
[Talking to myself]
Buy this CD is click here.
Rock
HardRock
Progressive
Symphonic
1. When


2. What's Normal


3. Childless


4. Immortality


5. Tired


6. Labyrinth


7. Inward Feeling


8. Solitude


9. Reflections


10. Stamp Pf Personality

Posted on 7 December 2017 | No responses
Pulana is gentle and forceful energy which swallows everything. Please travel to the world of an imagination, riding in the space music which Pulana plays. For your dream.
1. MIZU NO NAGARE

2. HASHI NO MUKOUKARA NANIKA YATEKURU

3. SORA E TUZUKU MITI

4. TOKEI

5. Cocowa Pocowa

6. Rose Garden

7. Silver line

8. Sky Walker — NINGENHIKOUKI

9. Voice from UCYU II ・・・ KIRAKIRA HIKARU HOSHI

Posted on 6 December 2017 | No responses
EL & P style keyboard trio lead by female keyboard player Kumiko. It is their second album.
1. MISSION TO MARS

2. MILLENNIUM

3. SILENT STORM

4. SOLDIER IN BLUE

5. TOTAL CRISIS

6. THE LOST WORLD

Music Term

Categories

Recent Posts

Archives

Recent Comments(Reviews)