Posted on 22 May 2019 | No responses
1. prologue

2. From the town of the foreign country

3. Dusk

4. A Summer`s Tale

5. Dance With The Wind

6. To the night sky full of stars

7. White beach

8. LostTime

9. Under the same and emptiness

10. Dream of seeing at one time

11. It is invited to the wind that blows in autumn

12. Indefinitely

Posted on 7 May 2019 | No responses
In II, new arranged "Bugbear" of LACRYMOSA is collected besides an Russian song/ Irish song. Moreover, "BEYOND THE SEA" is written by Chihiro & Hosoda in line of this concept.
1. It Comes From Nowhere

2. Midnight In Moscow

3. In and Out and Hoi

4. Bugbear(New Millennium ver.2.3)

5. Green Sleeves

6. BEYOND THE SEA

7. Johnny's Wedding

Posted on 6 May 2019 | No responses
1. Iraqiroll

2. Jack The Hat

3. Trick Shoes

4. One For Two

5. Intruders

6. Sleaze Factor

7. Mile High

8. Surfin

9. UFO

10. Clinically Proven

11. Destination Home

Posted on 5 May 2019 | No responses
1. Intro-FUWAFUWA

2. Compression

3. DEKUNOBO

4. GYAKUKAITEN

5. Patchwork

6. Bass+Organ

7. pH=2

8. Open Hi-Hat

9. Abstract N.O.

10. N.O.

11. ZEN MONDO

12. MOTARI

13. KODAI Lunch

14. OMATSURI

Posted on 4 May 2019 | No responses
1. Fever

2. Come together

3. You spin me round

4. You're so vain

5. Rock and Roll

6. Fight for your right

7. Is this love

8. Born to be wild

9. Many rivers to cross

Posted on 3 May 2019 | No responses
The story of the sound of the Japanese streetcar.
1. scene1:prologue

2. scene2

3. scene3

4. scene4

5. scene5

6. scene6

7. scene7

8. scene8

9. scene9:epilogue

Posted on 2 May 2019 | No responses
Roberta is the melodic hard singer who has been produced by a member of FSB who is the No.1 technical lock group in Bulgaria. Her vocal is made conspicuous by the high quality of a musical piece and the advanced performance.
1. Let us be different

2. Parade of the vanity

3. Wizards

4. The Law

5. Lone runner

6. Fear

7. In the middle

8. I can

9. It is foggy

10. On time

Posted on 1 May 2019 | No responses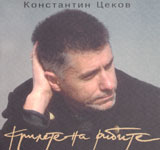 Krilete na ribite
Konstatin Tzekov
This is the second solo album of Konstatin Tzekov who is the keyboard player and the vocal of FSB. this work is made up in two parts which have a main edit of from 1 to 7 and a bonus edit of from 8 to 15. The main edit is a vocal music which is jazz-fusion style of melodious and fresh, and the bonus edit is a sound track which was written for the TV programs has an instrumental of progressive and full of an ethnic color. This is the volitional work which is the melodic-rock just a little bit different from FSB.
1. Over the hill

2. The tears of the wonderor

3. They called her a bird

4. Dice

5. Until then

6. Ford

7. Like ash and rain

8. Beggining theme

9. Traces

10. In front of the last door

11. The way

12. Varticals

13. Theme of love

14. Like ash and rain – theme II

15. Final

Posted on 7 April 2019 | No responses
This is the first solo album of Nelko Kolarov who is known as a composer offering many works to famous singers in Bulgaria, and is also known as a technical keyboard player. The musicians of a go-getter, including Ivan Lechev (the guitarist of FSB) and Ognyan Tzolov (the vocal of Stonehenge, Elit) has joined in as the guests.
1. Day of Wrath

2. Midnight Carnival

3. I am Guilty

4. Abroad

5. Past in the Future

6. Old Piano

7. Sinful People

8. Smile!

9. Time for Parting

10. Alone

11. Without Words

Posted on 6 April 2019 | No responses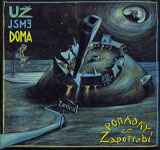 Pohadky ze Zapotrebi
Uz Jsme Doma
This work has showed the charm of UJD such as foolish, skillful and melodiously. The various elements are developed confusedly, and the sound is echoed thrillingly. The point which is especially the grotesqueness of the jacket-art of SF tone especially should be mentioned.
1. Mornight

2. Over and Over

3. Magician

4. Blindman's Cane

5. The Soil

6. Mr.Manyana

7. Hereona

8. Water-prite

9. Melting

10. Ms.Lazy-bones

11. Hardly Anybody

12. ShoePhill

Music Term

Categories

Recent Posts

Archives

Recent Comments(Reviews)