Posted on 1 December 2020 | No responses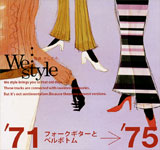 1971-75 folk guitar and a bell-bottom
We:style(Chargra…etc)
1. Inside of a dream

2. mata au himade

3. ano kanewo narasunoha anata

4. Good Bye My Love

5. anata

6. kassai

7. To Marie of 5th Avenue

8. Cotton Handkerchief

9. Scent of cyclamen

10. Top of the world

11. seishunno kage

12. kokorono tabi

Posted on 7 November 2020 | No responses
Collectors CD catalogue "NEW XCELLENT-1" of GENESIS which I released in 1999 was replaced with a new one after an interval of 8 years and six month. A5 size (148mm * 210mm) total 464 pages (448 pages of monochromatic / 16 pages of colors) Limited Part 500, entering serial number
1. Xcellent-1DX

Posted on 6 November 2020 | No responses
1. Kundalini Yoga

Posted on 5 November 2020 | No responses
1. Feel the wind

2. Hotarubi

3. Rain beat

4. Venus and Moon

5. Memory of sunset

6. Inori

Posted on 4 November 2020 | No responses
1. Sham Noctiluca

2. The Slough of Despond

3. Mortuarg

4. Beyond The Clear Air

5. Green Forest (Extra track)

Posted on 3 November 2020 | No responses
Posted on 2 November 2020 | No responses
1. Where is the castle?

2. hashiyasume

3. I want to do a meaningless thing

4. Morse communication

5. Pretzel and the future

6. Tokyo powder

7. Kamata suite

8. Insects' rumor

9. Far rainbow

Posted on 1 November 2020 | No responses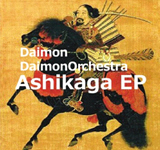 Ashikaga EP
Daimon&DaimonOrchestra
For the first 5 people Limited Edition CD With Bonus DVD-R Edition
1. Libido

2. Monaural

3. Solfge

4. A day after the fair

Posted on 20 October 2020 | No responses
Masahiro NARITA [EERIE] was released.
The theme of this album is dark horror.
The avant-garde and thrilling TechnoTracks of the Japanese techno artist Narita Masahiro. There is no doubt that it will Stir up your brain.
Masahiro NARITA
[EERIE]
Buy this CD is click here.
Avant-Garde
Techno
1. DEATHTRAP ZONE (ORIGINAL MIX)


2. OMEN (ORIGINAL MIX)


3. OMINOUS SPELL (ORIGINAL MIX)

Posted on 7 October 2020 | No responses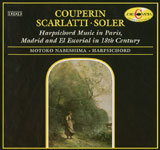 Couperin Scarlatti Soler Harpsichord Music in Paris, Madrid & El Ecerial in 18th Century
Motoko Nabeshima
1. La Visionaire: Gravement-Vite

2. La Mysterieuse: Moderement

3. La Monflambert: Tendrement, sans lenteur

4. La Muse victorieuse: Audacieusement

5. Les Ombres errantes: Languissament

6. Les Tendres Sentiments: Avec ame

7. La de Croissy: Fierement

8. Son in D, K.119: Allegro

9. Son in E, K.216: Allegro

10. Son in A, K.208: Andante e Cantabile

11. Son in A, K.209: Allegro

12. Son in c: Adagio-Largo

13. Fandango

Music Term

Categories

Recent Posts

Archives

Recent Comments(Reviews)