Posted on 7 February 2021 | No responses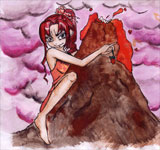 A shiver of Pele.
DaimonOrchestra
1. Makoto shuld be killed.

2. A liar

3. The love portion of adult

4. Pele.1

5. Koi-bumi

6. The coin is absurd

7. Pele.2

8. Idol song

9. A secret button

Posted on 6 February 2021 | No responses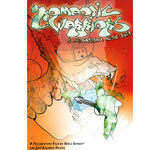 Romantic Warriors – A Progressive Music Saga –
Zeitgeist Media
"A masterful job of capturing the essence of progressive music as an underground phenomenon." John Collinge, Editor, Progression Magazine
1. Main

Posted on 5 February 2021 | No responses
SOH-BAND is led by Shuji So (ds), the members of it are Ryuichi Masuda(g), Tadashi Takenaka(sax), Cher Watanabe(Key). Your brain is smashed by frightful sound pressure and speed.
1. INTRODUCTION

2. HUMBLE PARANOIA

3. ANYTHING WILL DO

4. DREAM BREAKER

5. GEE,I LIKE SUMMERS

6. PUNISHMENT,FINE 'N' SPLENDID

7. AN EVENING IN FULL BREEZE

8. SWEET MEMORIES NO RETURN

9. NO PROBLEM AT ALL

Posted on 4 February 2021 | No responses
It recorded just before going for the tour in Europe in May, 1998. All of the members have increased their tension, and the contents have a extraordinary drive. The jacket of ramen-noodles pattern is excellent.
1. Barthasar

2. Skirmishing Undies

3. Sally

4. Stechiki

5. Tenbin

6. Starfield

7. Violence Hibana

8. Dadada

Posted on 3 February 2021 | No responses
WISH
Shiniti UENO & PHONIX Reflexion
This CD by Shiniti Ueno & Percussion Group Phonix Reflexion is a collection of percussion music that includes pieces composed by various contemporary composers, including Phonix members.
1. Sculpture in Wood by R. Pawassar

2. Wish Good Speed by Yusuke YAMAMOTO

3. Percussive Conference No.1 by Ikuo KAKEHASHI

4. Omphalo Centric Lecture by N.Westlake

5. Over the Ocean by Kazuhiro MAMADA

6. Greetings to Hermann by H.G.BRODMANN

7. On the Country Road by Yusuke YAMAMOTO

8. Visional Train by Kazuhiro MAMADA

9. Knock & Click by Yusuke YAMAMOTO

10. Whisper of Forest by Hisako SUMI

Posted on 2 February 2021 | No responses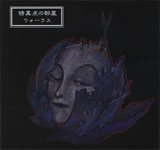 in the room of a singular point
Walrus
The inner world of WALRUS' pieces, which is delicate and mysterious, reminds us of the GENESIS' early work. This mini album, full of the taste of 70's rock, represents a totally new type of 4 piece band, with a 12 string guitar and mellotron.
1. a mossgreen screen

2. Freedel & Cartel-leath

3. my workshop

4. deceiver

5. interview

6. quite quiet road

Posted on 1 February 2021 | No responses
1. HAND

2. Two For You

3. Scene

4. Never Natural

5. A Place In The Ray

6. Flowers

7. Little Brazil Street

8. When Summer Comes

Posted on 8 January 2021 | No responses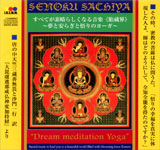 Dream meditation Yoga
Sachiya Senoku
1. daisin no makakaei

2. chisinkyouhatu no ongaku

3. kongoukaji no ongaku

4. kousanzebyoukanchou no ongaku

5. yume no meisou

Posted on 7 January 2021 | No responses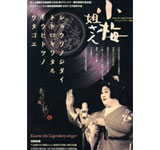 Koume the Legendary singer
Koume Akasaka 100 birth anniversary film
In Japan, there was a legendary singer like them. Her name is Koume Akasaka.She has dedicated her life to singing Japanese folk song. This DVD is a documentary film of her singing life. This is it!
1. Koume the Legendary singer

2. Special Features)Theatrical trailer&Special trailer

3. Special Features)[Koume lived in Kokura]

Posted on 6 January 2021 | No responses
1. Opera Mr.N from the Splendor's revenge, Third Act, Beautiful Vengeance Aria – Cyber revenge of a m..

2. FOLLOW ME FOLLOW YOU

3. Holy Mary

4. Sakura Sakura Sakura

5. Water Mother

Music Term

Categories

Recent Posts

Archives

Recent Comments(Reviews)