Posted on 7 February 2018 | No responses
This work which is the theme of "nighit" has a transparent feeling and is felt tenderness. A sound system, Progressive Rock and an AVAN jazz musician join in, and it's tempted the horizon of new pop music.
1. yoru no button

2. karappo no sekai

3. tenshi no march

4. luster

5. wataboushi no tobukoro

6. nonelinear

7. a castoff skin

Posted on 6 February 2018 | No responses
The second album of released worldwidely. This is a concept album which travels the world of a myth.
1. The lion Hearted King(Shishi-Oh)

2. The Banquet(Utage)

3. No Mercy(Mujou)

4. The Underground(Chikatetsu)

5. A Myth(Shinwa)

6. Pilgrimage Of Water(Mizu No Junrei)

7. The One And Only(Yui Itsu)

8. Floating Ice(Ryuhyo)

Posted on 5 February 2018 | No responses
This is the second work of the jazz-rock band which has improved theirselves of rich color sense. Dave Sinclair (a former Caravan) plays quotation music of Hatfield on the organ.
1. Magnetic Factor

2. The Fourth Way

3. Everything Becomes Circle

4. The Enneagram

5. From Sri Lanka to Titan

6. The Age of Horus

7. Introduction to Richard (Improvised solo guitar)

8. Richard-extract from "Fitter Stoke Has a Bath"

Posted on 4 February 2018 | No responses
Hoppy Kamiyama (Pink, others), Tatsuya Yoshida (Ruins, KOENJI HYAKKEI and others), Mitsuru Nasuno (Altered States, KOREKYOJIN and others) challenge the progressive-rock at improvisatorial band. This is the Zeuhl jazz-rock which has a comfortable feeling of strain ,and is solid and emotional. As a related work of Tatsuya Yoshida, there is a vocal of Offering style and it's a strong progressive-rock color, subsequently to KOENJI HYAKKEI.
1. Glimpse

2. Mongolian Bandits

3. Night Dust(Monosyllabic Sex)

4. Ombre Monde

Posted on 3 February 2018 | No responses
Please look at details.
1. Discontinuous Spiral

2. Kraken's Brain is Blasting

3. Horobi no Kawa

4. Backside Edge

5. Slave Nature

6. I am not here

7. Shironiji

Posted on 2 February 2018 | No responses
UJD is the high speed strange rhythm band of Czechoslovakia who had visited Japan. This is the debut album of them that a violin and a flute, etc. entered, and it's mild, so it has become for the beginners. However, the foolish character has already established.
1. Amen – Yeah or or

2. Little Julius

3. Telephone

4. In the Middle of Words

5. Child

6. Rubber Tree

7. Neighbourly

8. Sopot

9. New Progress Regulations

10. Mack Madoo

11. Shantrooczech

12. Glam Leather

Posted on 1 February 2018 | No responses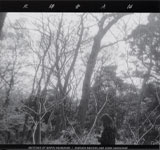 SKETCHES OF NORTH KAMAKURA
MASUDA NAOYUKI
his is the costarring collection of Naoyuki Masuda who has played an active part since 80s, and various guests, such as Fumio Kosakai (iron-rocker!!) and Tetsuji Akiyama (G) etc. The performance which lessened the number of sound and treasures the interval is hammering out not only co-stars but also listener and the space that the sound is flowed.
1. Manieristic Slumber

2. The Top Of Takatori Rock

3. North Kamakura

4. A Level Check

5. Kajiwara

6. Sandalwood Rain

7. Crystal 2・17

8. Pathway To The Sanatorium

9. White Meringue

10. Sales, Dogs, Sands

11. The Scene On A Morning In Winter

12. Improvisation In E

13. Sentry In The Dark Tunnel

Posted on 8 January 2018 | No responses
The guitar duet who has surprised all audience that hear them. Adachi Kyodai by whom the name is known also as a main member of Ausia was the expert of acoustic music, but they has not published studio recording until now. The debut work which they released at last, is so beautiful and forcible that we wants to repeat all along..
1. Back Track

2. Mother Goose

3. Push Me Into Tornado

4. I Talk To The Wind

5. All Shades Of Blues

6. Cheap Day Return

7. Erewhon

8. Unknown Troops

9. Spring Sillky Shower Landscape

10. Lemming

11. When That I Was A Little Tiny Boy

12. Guilt

Posted on 7 January 2018 | No responses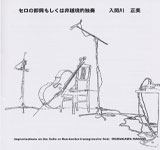 Improvisations on the Cello or Non-border-transgressive Solo
IRUMAGAWA MASAMI
As you have already realized, a recorded live performance was separated into 16 sections, and those are rearranged with some intention in this album. While the order of them mostly follows the actual recorded time, this album is not a record of the performance. We see an example of western compositions.
1. Threshold 1

2. Threshold 2

3. Threshold 3

4. Threshold 4

5. Threshold 5

6. Threshold 6

7. Threshold 7

8. Threshold 8

9. Threshold 9

10. Threshold 10

11. Threshold 11

12. Threshold 12

13. Threshold 13

14. Threshold 14

15. Threshold 15

16. Threshold 16

Posted on 6 January 2018 | No responses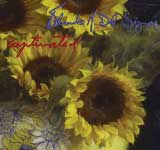 Captivated
Eduardo M del Signore
The base of Eduardo addressed himself gracefully to you through the debut album of this modern world music. The guest vocals are Dionne Warwick and Jon Anderson who is a member of "YES", and so on.
1. One Life Time

2. Serafin

3. Cocos Azules

4. Si Por Amor

5. Boabdil

6. Captivated

7. Song of Ossanha

8. Sight

9. Hope

Music Term

Categories

Recent Posts

Archives

Recent Comments(Reviews)