Posted on 4 April 2020 | No responses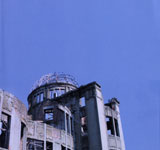 The scenery of the capitalism
Scope
This time 'Scope' clearly presented criticism against the evils caused by nationalism or capitalism.
1. Education and power

2. The aftermath of desire

3. The Tokyo War Crime Trial

4. The scenery of the capitalism

5. a scripture eros

6. a scripture

7. 34/35

8. acrime to be indifferent

9. The hidden side of the smile

10. Just be sensitive

11. a terminal point

Posted on 3 April 2020 | No responses
Music Station is the newcomer band of Bulgaria organized in 2002. It's comfortable that the two guitars involve each other, the synthesizers surround the back and the drum manipulates strange rhythm. The vocal sings melodiously in spite of each one plays different melody. The casual sound of the Bulgaria ethnic music style is cool. We're already expecting to their second album. We recommend it to melodic-hard-fans and AOR fans as well as progressive-metal-fans.
1. Intro -Shaping I

2. Shaping -Shaping II

3. After Twilight -Shaping III

4. Home

5. Past

6. Alone

7. Painting Souls

8. Inside

9. Night Dreams

10. Gamble Away

Posted on 2 April 2020 | No responses
FSB is the technical group in Bulgaria. This album recorded 17 music, including three songs of unpublished music and seven songs of non-recorded in album. All the works which non-recorded music in album were made in 1975. This work has the symphonic-progressive in the first half, and has the AOR color in the second half.
1. Madalist

2. Edge

3. Earth

4. Hours

5. Celebration

6. Winter

7. Child performance

8. March

9. Joke

10. Home-coming

11. Not like it

12. Rany questions

13. Day dream

14. No other way

15. High above

16. The time is ours

17. Composer

Posted on 1 April 2020 | No responses
UJD is the high speed strange rhythm band of Czechoslovakia who had visited Japan. This is the best board which has 15 music of their masterpieces. The album has two music which is unpublished live.
1. Fear

2. New Progress Regulations

3. Corrosion

4. Rubber Tree

5. Ms. Lazybona

6. Hollywood

7. The Soil

8. Jazz 1960

9. Unloved World

10. In The Middle of Words

11. Magician

12. River

13. Halfway

14. Jassica

15. Silence

Posted on 7 March 2020 | No responses
BARAKA was formed in 1997. The band has played more than 150 gigs in Japan and has also performed in London,Bangkok, and New York, receiving great reviews everywhere. BARAKA's music style is not just a simple"progressive rock"; it is "true rock". Their original music is influenced not only by 70's rock musicians such as Led Zeppelin, King Crimson and Jimi Hendrix but also by Jazz and Classical Music. With their professional technique and energetic performances, they are ranked high in Japan as competent and original musicians.
1. Palm Trees of the Maldives

2. Illusions

3. Sea

4. Butterfly

5. Rest and Relaxation

6. Sand Sculpture

7. Dawn in the Jungle

8. Fake

9. The River is No More

Posted on 6 March 2020 | No responses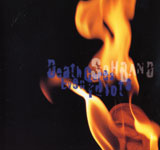 Death Cures Even Idiots
SOH BAND
The rhythm which runs with terrible vigor!! The ensemble which rips your ear!! It's avant-garde and pop!! The hard sound which is deep density!! You will be saved if you listen it!! The second album of the great desire recorded the perfect live at Buddy in Ekoda.
1. Welcoming Boo's

2. (Hey,Sweetheart) I'm Chako, the Andronude

3. Loose Bowel

4. Beyond Beyond

5. Boys,Be Dangerous

6. Punishment,Fine'n'Splendid

7. Virile Radishes Rising

8. Where Is My SELF?

9. A Cabinetful of Violence

10. Death Cures Even Idiots

Posted on 5 March 2020 | No responses
Although their fans were unwilling, FEDAYIEN had disbanded in December, 2000. It's the last album of them, and is also the highest masterpiece of them. They challenged the recording, and invited 4 versatile guest to it. It was for the first time since they organized 15 years ago.
1. RIVER-UMI

2. UME ROCKO

3. NEAPOLITAN

4. CAPPLYSO

5. RIVER

6. TOKI

Posted on 4 March 2020 | No responses
This is the splendid album which is the corpus of the history of SHIBUSASHIRAZU of 12 years!! It recommends to the beginner, because everybody can dance and enjoy the contents. It's the introduction text of "Shibusamichi" in which the child who cries also listens attentively. Please be in the full enjoyment of the sound which is called the terminus of entertainment.
1. Hyottoko

2. Lion

3. Matatabi

4. Mucho de Shogyo

5. Sorimachi Kiro

6. P-chan

7. Senzu

Posted on 3 March 2020 | No responses
This is the second work which waited to waiting. The album is a band style which is in the name of her this time. She added to the performance power growth remarkably, and she announces the new action which pushed out her own vocal on the whole surface. It's the horn-ensemble which is the beautiful melody reached the region of completion. She has accomplished a leap by the work.
1. Tabishibiresong

2. Aozora

3. Noise

4. Ayako

5. Tao

6. Yotaka

Posted on 2 March 2020 | No responses
1. T.V.Illusion

2. Flying Denture II

3. Angelic Lights

4. Common Factor

5. A Winter Breath – Lovers

6. Strings Conversation

7. On the Earth

Music Term

Categories

Recent Posts

Archives

Recent Comments(Reviews)