SOH BAND [Death Cures Even Idiots] Sale at MusicTerm
Posted on 06 March 2020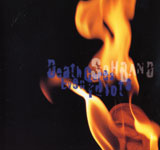 Death Cures Even Idiots
SOH BAND
The rhythm which runs with terrible vigor!! The ensemble which rips your ear!! It's avant-garde and pop!! The hard sound which is deep density!! You will be saved if you listen it!! The second album of the great desire recorded the perfect live at Buddy in Ekoda.
1. Welcoming Boo's

2. (Hey,Sweetheart) I'm Chako, the Andronude

3. Loose Bowel

4. Beyond Beyond

5. Boys,Be Dangerous

6. Punishment,Fine'n'Splendid

7. Virile Radishes Rising

8. Where Is My SELF?

9. A Cabinetful of Violence

10. Death Cures Even Idiots

Music Term

Categories

Recent Posts

Archives

Recent Comments(Reviews)