Posted on 5 December 2017 | No responses
Their latest album recorded in '90s. Still very powerful and technical!
1. Entrance

2. Shesp Ankh(Sphinx)

3. Legend

4. Open Sesami

5. Anub'cs

6. Melancholy of Matador

7. Moonstore

8. The destruction day

9. For an illusion

Posted on 4 December 2017 | No responses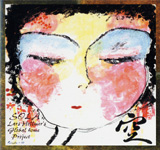 Lars Hollmer's Global home Project
SOLA
1. nationsjazz

2. ljuva lagen

3. trampumpa

4. arioso nearaway

5. continue

6. arp.violin

7. vaxeltango

8. samma zanzibar

9. parallellangostura

10. AKA session

11. novelty

12. hoppas…GOK…

13. yrsarequiem+ Bonus Track

Posted on 3 December 2017 | No responses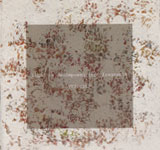 Light is decomposed into fragments
Priority
The album recorded at studio in March, 2000 of Takumi Seino who is the guitarist who also participates in Six-North. Although the taste has something related to Six-North, this album has rich variety of non-genre. It may be more than enough to express his ability.
1. Invisible #1

2. Red

3. Orange

4. Yellow

5. Green

6. Blue

7. Indigo

8. Violet

9. Invisible #2

Posted on 2 December 2017 | No responses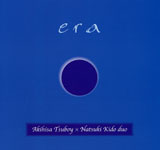 Era
AkihisaTsuboy / NatuskiKido Duo
Akihisa Tsuboy / Natsuki Kido Duo – Era Having collaborated in various units, the duo has performed sporadically since '00. The CD will feature the compositions by each of the duo as well as improvisation that will leave the listeners wondering how two instruments could ever make sounds so rich. This recording delivers an astounding intensity found only in very few bands such as Shakti. This bandis a real surprise! The live recording successfully captures the ambient of the venue as well.
1. Left Window (Tsuboy)

2. 006 (Tsuboy)

3. crawler-A (Kido)

4. Ripple (Tsuboy)

5. Seventeen (Tsuboy)

6. foghone (Kido)

7. New Era Has Come (Kido)

Posted on 1 December 2017 | No responses
1. Hallelujah1!!

2. Voyage

3. The Music Box

4. Train Song

5. Summer Time

6. TV

7. Hallelujah!! (Bonus track)

8. Elevator (Bonus track)

9. Distant (Bonus track)

10. Moon Light (Bonus track)

11. Metamorphose (Bonus track)

12. The Morning (Bonus track)

Posted on 7 November 2017 | No responses
Guitarist, Takumi Seino has joined in Six-North, and had live recording at BIG APPLE in 27th January, 2002. The live of DROPS TRIO, Seino leading are full of interplay because of the trust. Three individual persons of aesthetic sense makes an audience evoke image.
1. Blue Stone

2. Flow

3. Water's Edge

4. Another World

5. Here is Your Place

6. Do What You Wish

Posted on 6 November 2017 | No responses
This is the rare first album of the R.I.O. band who had come to Japan. It has been filled to energy vivider than the second one.
1. Vorwort

2. Cunnilingus

3. Verrat

4. More Ferarum

5. Piets

6. Oktober

7. Inter Mammae

8. Zerstorung

9. A Posteriorem

10. Ruckkehr

Posted on 5 November 2017 | No responses
ROUND HOUSE is one of the best '70s West Japan Progressive Rock bands.
1. JIN.ZO-NI.N.GEN

2. TOUR OF DEEP OCEAN

3. A LAST JUDGMENT

4. OUT OF THE 3-DIMENSION

5. SUISHA GOYA NO ASA

6. ROMANTIC RALLY (BONUS TRACK)

Posted on 4 November 2017 | No responses
In spite of being precisely made as the music, it's worthy that the traditional humanity isn't lost at all. He seems to be attached to the album. Some songs of this album are performed necessary at the live act in recent years. We'd like to urge re-assessment.
1. IMPPU'S TANGO

2. NEW IMPRESSIONIST

3. HEAVY JAZZ

4. URBAN CARAVAN

5. SILENT DECADE (Bonus Track)

Posted on 3 November 2017 | No responses
1. Slip from AICAM

2. Lost Impression World

3. Re:bone Knight

4. Critical Lift

4. Life With

Music Term

Categories

Recent Posts

Archives

Recent Comments(Reviews)